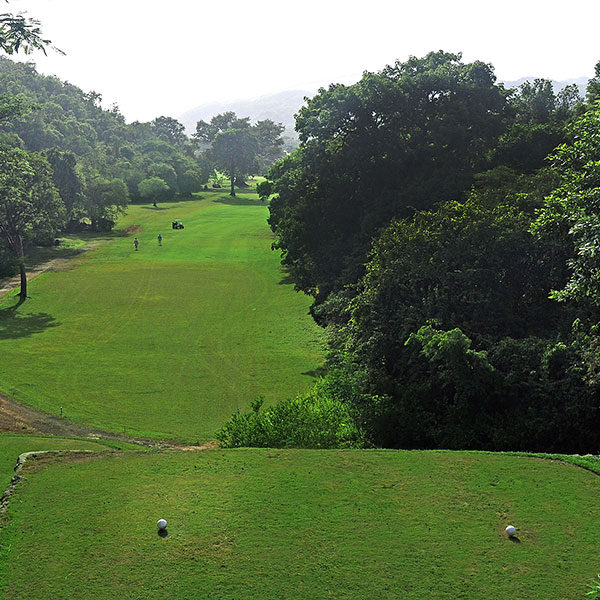 Handicap Ratings Changed
Dear Members and Friends,
Please be advised that the Course Committee, after much deliberation, will be adjusting the current handicap rating of the holes.  We will be returning to a previous rating system.  The hole handicap ratings will be reflected on the tee box signs.  Please ignore the handicap ratings on the current scorecards.  New scorecards will be printed very shortly.
Just a reminder, that the purpose of the handicap system is to allow golfers of different playing abilities to play fair matches against one another. The handicap system produces a net score by allowing the weaker player to reduce his score – to "take a stroke" as it's called – on designated holes.
The "Handicap" line of the scorecard is how those holes are designated. The hole identified as "1" on the handicap line has been rated the hole where a golfer is most likely to need a stroke in competition against a better player. The hole identified as "2" on the handicap line is the second-most likely hole where a stroke will be needed, and so on.
For reference, please see below the hole handicap rating now in effect:
| | | | | | | | | | |
| --- | --- | --- | --- | --- | --- | --- | --- | --- | --- |
| HOLES | 1 | 2 | 3 | 4 | 5 | 6 | 7 | 8 | 9 |
| HANDICAP | 13 | 3 | 17 | 11 | 5 | 1 | 9 | 15 | 7 |
| | | | | | | | | | |
| --- | --- | --- | --- | --- | --- | --- | --- | --- | --- |
| HOLES | 10 | 11 | 12 | 13 | 14 | 15 | 16 | 17 | 18 |
| HANDICAP | 16 | 8 | 2 | 14 | 6 | 4 | 12 | 18 | 10 |
Regards,
Peter